Stewart – thanks for all the work on getting outlining to work on my U-shaped part. That part looks good, now.
There's still an issue with tabs on that concave edge. You can see the issue easily in these images.
The first is with 3 tabs on the part. I'm not sure I'd call that "evenly spaced" around the part, and the tab on the concave edge is clearly too wide.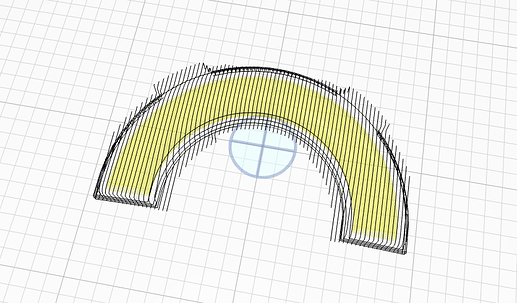 With 5 tabs, the concave tab is even more extreme:

And finally, just a question about the cutting path. What are these little "tails"? I'm having trouble picturing their purpose.