I've missed a few months of KM development. It's great that you're still pushing ahead!
I loaded up current 2.9 to see what's new, and apparently stepped in something.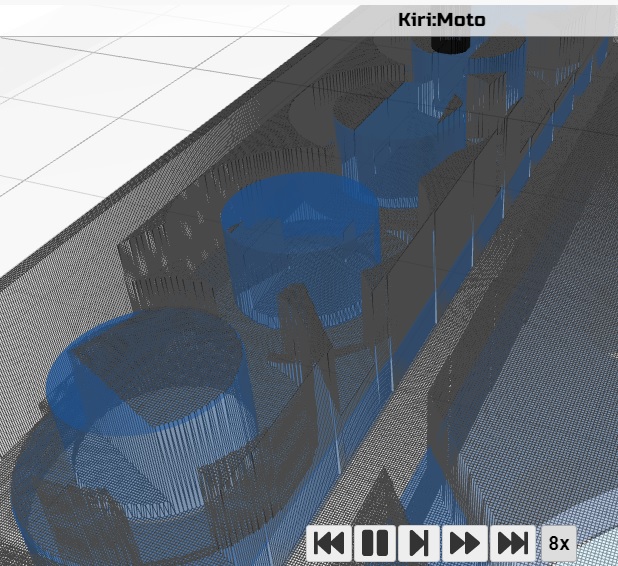 That results from a bunch of colliding moves: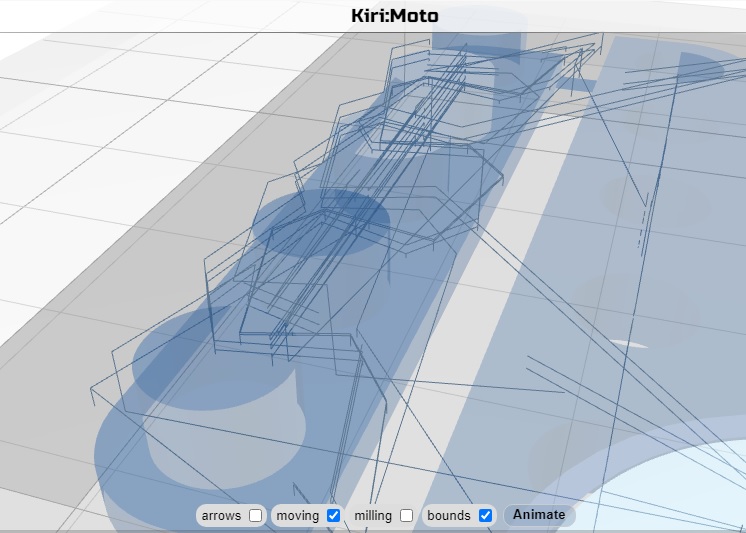 The part is a bunch of pegs and bunch of holes. Export with workspace:
collidingoutlines2.km (907.9 KB)
The export includes a roughing op and two outlines. The first pic shows animation of the last outline op only (because impatient); the second shows moves from all three ops, iirc.
Also: slicing that outline op shows outlines down the holes too, which vanish in preview.
Now this gets weird: I walked back versions to 2.6 to get non-colliding toolpaths. When I tried to reproduce failure that I saw in 2.7 while walking back versions, it didn't fail. In fact, as I bounce around versions, slicing this part (or minor variations) sometimes works and sometimes not in correlation with I know not what. I'm doing shift-reloads and either removing/re-importing the part or not (unless forced by error). I've tweaked the part & ops parameters along the way and reversed tweaks but can't find what difference matters. In fact I think I've seen success and failure with no difference in conditions that I'm aware of. I've had at least one apparently clean result from 2.9 and I don't know what was different between that and this example.
There are other less dramatic collisions in roughing, sometimes, and maybe some questions/requests, but I'm having a hard time isolating clean examples and don't know which version to report against.