I'm using Kiri in Onshape. I'm cutting several parts at once. See below: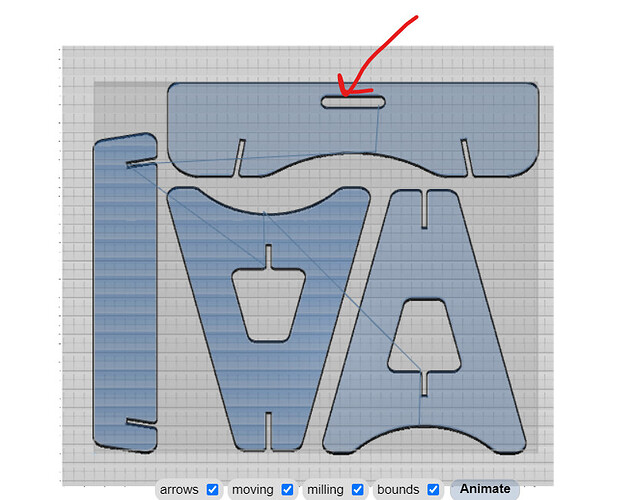 I'm using outline to create these toolpaths. However, when cutting the marked handle area, the piece becomes loose and jambs my router.
I want to completely remove the handle area marked with the arrow without removing the void areas in the other two parts. Is there a way to restrict the rough operation to just this one part?