Hi, I am running Kiri:Moto 2.6 version in Chromium.
I should mill a really simple object and i wish to use only the rough and the outline operations.
Here the configuration I have for both.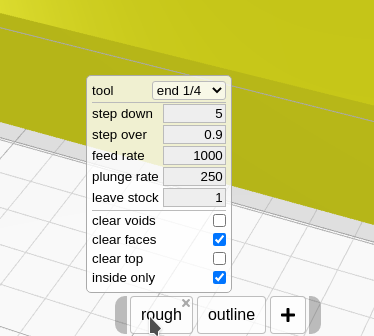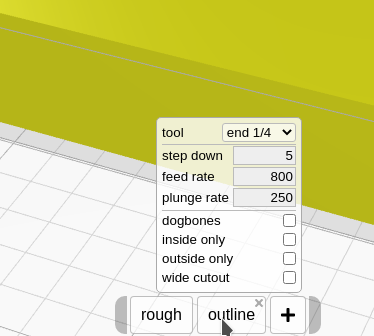 Should not be present also a "line" of "outline" against the pocket wall?
Or maybe am I doing something wrong?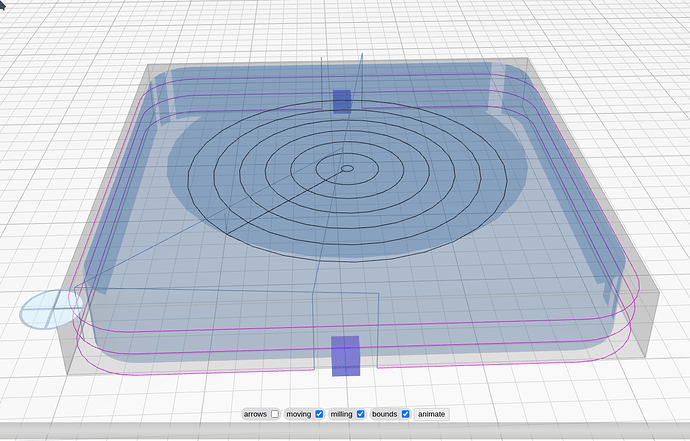 Thanks


Umberto.