Okay, that's enough UI complaints for the day. Here's a "real" complaint (I think!).
My part is .16" tall, and my stock is set to .3". My roughing "step down" is set to .07". So the first roughing pass should happen at .23".
My exported g-code begins (after the header) with:
; starting level pass
G0 Z0.2100 F8.0000
G0 X-0.0451 Y-0.0229 F20
G1 Z0.2300 F8.0000
G1 Y0.0229 F15
G1 X-0.0407 Y0.0683
You can see that it starts by sending Z to .21, then moving X and Y, then going to where it should be at Z == .23. I haven't tracked down the X/Y move, but clearly something's amiss. This shot of the start of the animation shows it too (in fact, that's where I spotted the issue first, proving that the animation is a really valuable feature!).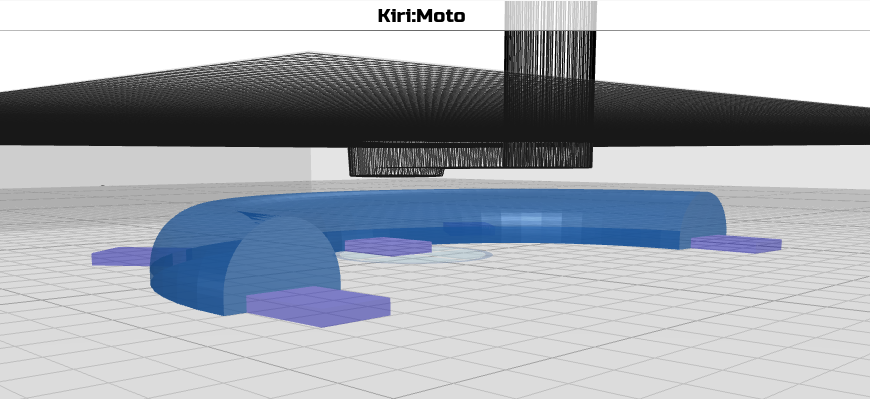 Another thing I noticed: the next (and last) roughing pass happens at Z == .16". That's exactly the top of my part. I think I might have expected my "leave stock" setting (of .03") to change this to .19", for the same reasons one leaves stock on the sides: bit shape, feed rate, etc.
paul