Hi,
I was wondering if anyone have a really well working solution for dampening printer vibrations?
I've tried different printable feet with mixed results, I've put it on semi-hard foam and a concrete slab and a lot more. This is the latest test, and while it works quite well, I'm not there yet. (obligatory, please excuse the mess).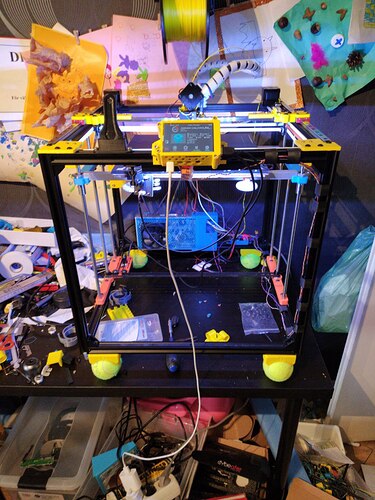 Edit: I'm talking about the noise, that's the problem. It vibrates the table and then floor/walls.