I think this might have been hidden by the bug I submitted on github the other day, which was causing the side of my part to be trimmed off during roughing. (And which you fixed, and released, in record time!!) It turns out that now, contouring leaves extra material in that same area.
Three screenshots, each with pointers to the problem area.
First the model, showing what the edge should look like: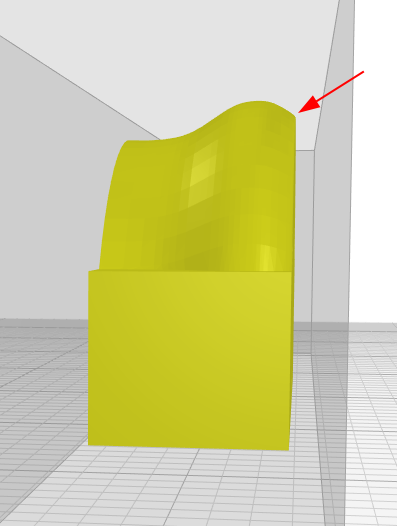 Then, the result of slicing, from exactly the same angle, showing a hint of the problem: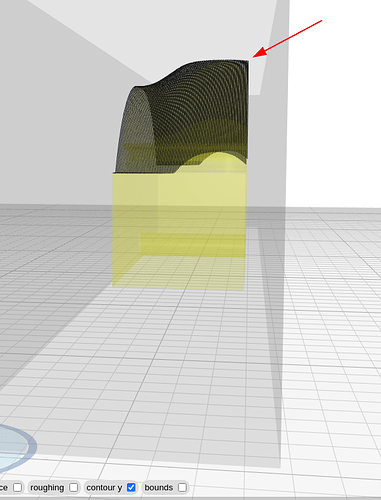 Finally, a closeup of the end result of animation. You can see the extra lip left behind – arrows point to the mostly hidden edge of the blue model, and to the finished result… An actual carve shows the extra lip as well.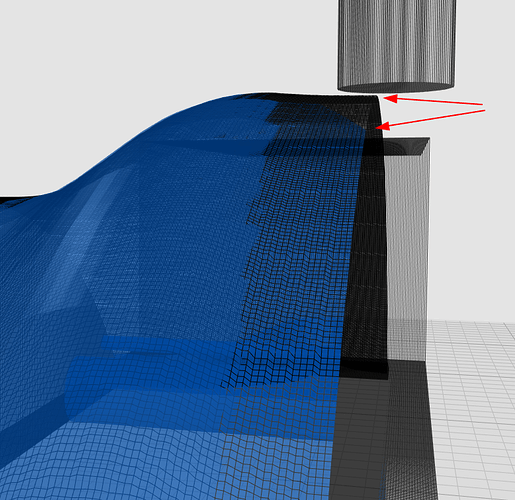 I'll email my workspace. Thanks!
paul