Me again, with my silly little 'U'-shaped piece.
I first saw this fault during my carve, and I assumed that the cellular PVC I'm using as test material had chipped. So I was surprised earlier today when I spotted the exact same flaw in the animation!
First picture shows the "notch" on the part itself, the second shows it in the animation, and the third shows the preview.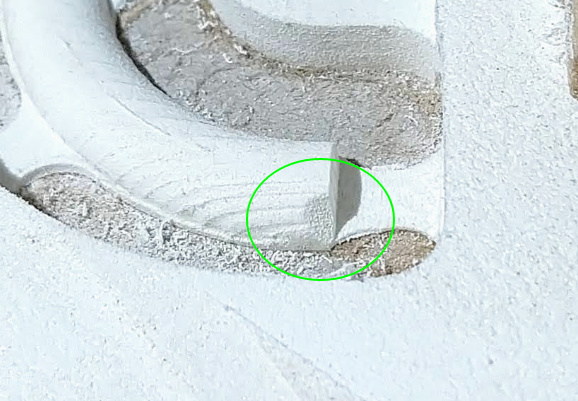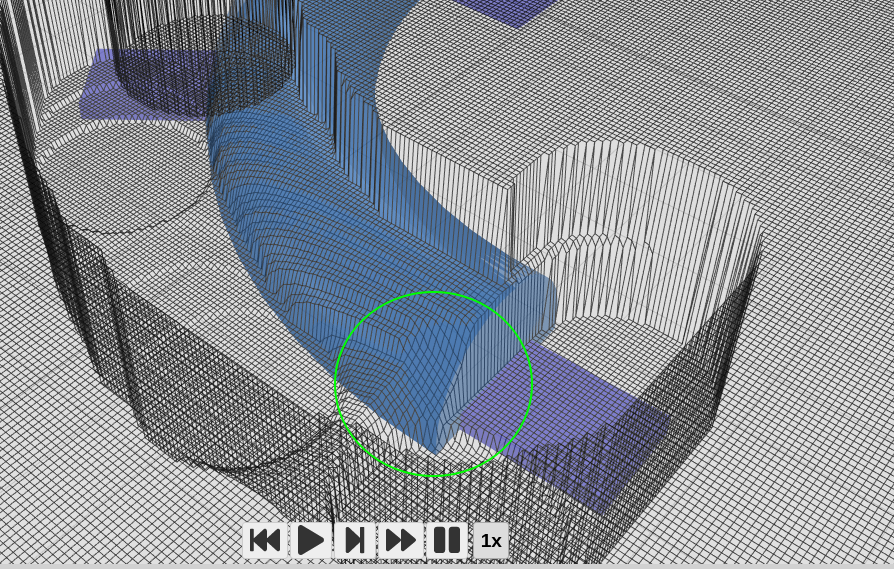 In the preview, it looks to me like it's probably the rapid move from the bottom end of the second contour from the left (sorry – should have added a special arrow) that does the deed. I also wonder: why are some of the contour cut lines (green arrows) not black?
If you still have the profile/workspace I emailed you this morning ("Subject: profile export for uncleared stock issue"), you should be able to reproduce with that. I can send again if needed.
(And btw, if I haven't thanked you again, recently, for your amazing work on this program, then I'm an idiot. Thank you!!)
paul