I did my first carve of kiri-generated code today. It went well! I have to say, the visualization you get from the slicing/previewin and animation saved me a lot of mill time.
But there was one problem, which wasn't a killer since contouring takes such small passes, but it should be fixed.
You can see the problem in the pictures. In the photo, the lowered shelf in the stock, between the arms of the 'U', shouldn't be there. It was formed by the contouring pass which was going over each end of the 'U', and traversing the shelf in between, without going up to a full save Z height.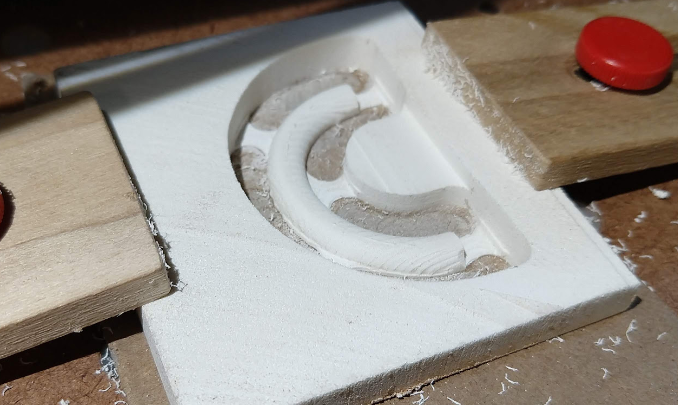 You can see the contour passes in this screenshot of the preview screen. I didn't use outlining – just roughing.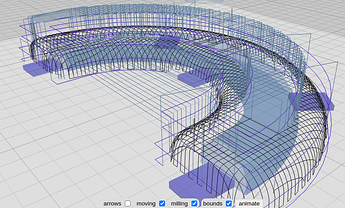 For completeness, here's the slice screen.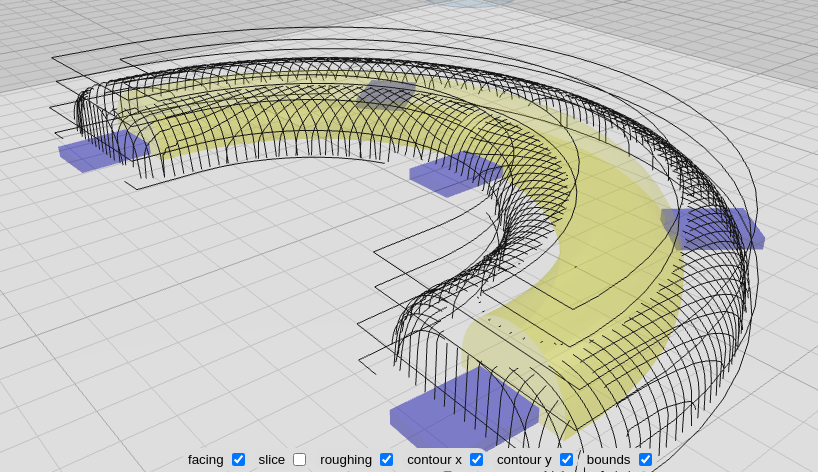 Using roughing without outlining also shows another buglet – I had "leave stock" set in the roughing pass, and the contouring cleaned it up, just as outlining would have, except for a narrow band at the base of the part which isn't curved – it's a very short vertical wall before the semicircular cross-section starts. You can see this very small "shelf" in the photo. (I used roughing because outlining doesn't offer a step over setting, which I (at least thought I) wanted.)
paul