Thanks for Kiri:moto!

I'm using the current latest 2.5 grid space kiri:moto trying to toolpath an STL that has lots of polygons. It is a tapered projection of a rhodonea curve, and I'm trying to outline it with a tapered ball mill with a single axis angle that matches the draft angle of the part I'm cutting. As I've been trying a variety of things, I either see it stuck on "slicing" indefinitely, or get to "shadow" and make no apparent progress for an hour, but I haven't had much luck generating a working toolpath, either with Chrome or with Firefox. (On Chrome, some of my tests crashed the tab, but that's Chrome's fault by definition.)
So I figure either I'm doing something wrong, which seems very likely since I'm completely new to Kiri:moto, or my model is too complex. It's generated in OpenSCAD from 2000 thin six-sided polyhedra that each share two faces. Meshlab tells me 4413 vertices and 9546 faces.
The stl is uploaded as the sample STL file for this design:

I'm using the generic grbl target with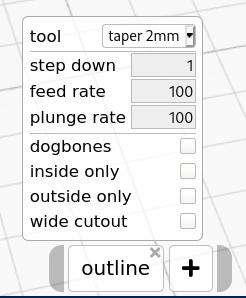 and tool definition: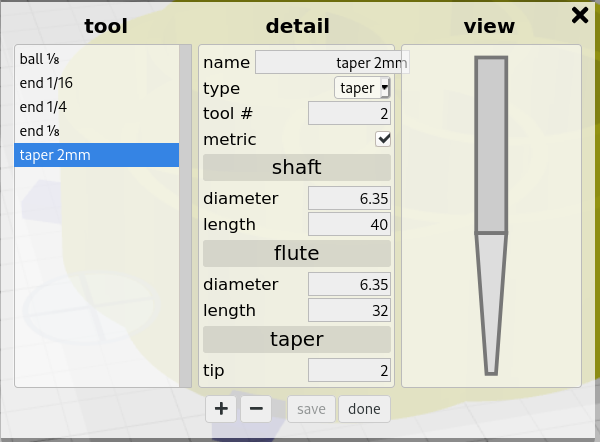 Is this model within what I should reasonably expect Kiri:moto to handle?
I'm not worried about feeds and speeds right now, I just want to see the path make sense. And the Outline process should be exactly what I need. I should clear with a roughing pass first, but adding that with a ¼" flat mill doesn't solve the problem. I'm still stuck on "shadow" with the red progress bar not working.