Well in secret I've been building a Gridbot. Slight modifications here and there but now it's up and running for the graduate.
Most of the parts are in black so what can be more suitable than name it BlackBot
Duet Wifi board with Paneldue screen which is a breeze to control in realtime with macros (never more Marlin for future 3D-printer builds

). Pressure advance, retraction, un-retraction, extra priming… you name it. Everthing can be done during the print.
And for the graduate I choose a 3DLabPrint airplane model that is really complicated. With all settings calibrated to death the BlackBot is finally up an running for real.
I have some minor things to complete. A 4mm 330x330mm mirror (on a 4mm aluminium 750watt 220Volt, just take 40 sec for both bed and nozzle to heat to 220/60 degrees Celcius) bed with a spring loaded handle (instead of the nasty clips) to easy remove the bed plate.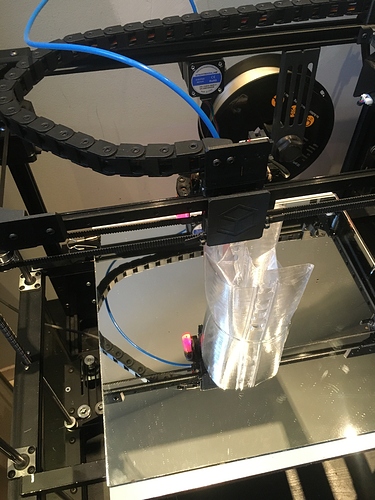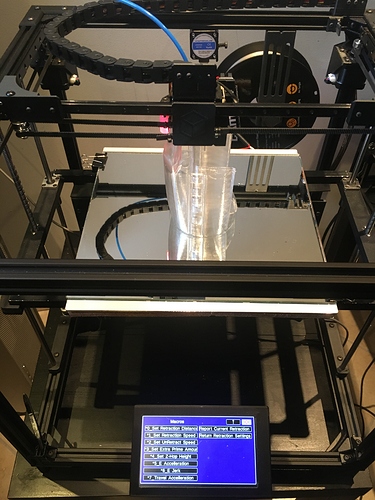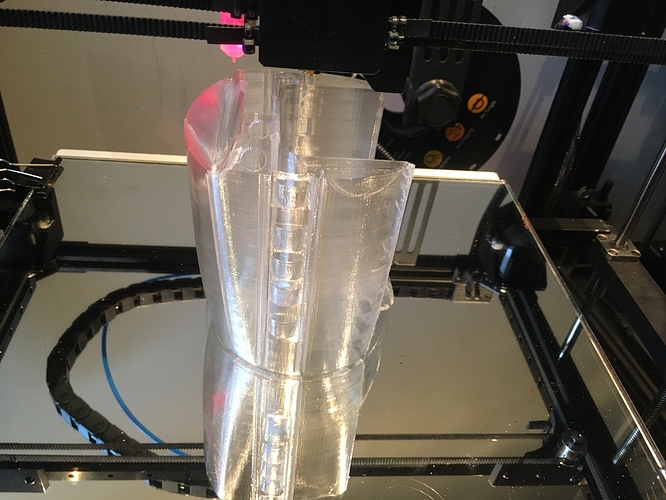 The plane is printed in parts and glued together. All in all approx 36 parts all together to get the model complete. I'm printing a Focke-Wulf 152 H and if it turns out as expected I will print a larger Spitfire.
I'm not really into this but stumped on a video on YouTube and I got hooked. 3D-printed RC airplanes is übercool.
So, this is the goal…
If you want more pics or info (about the BlackBot), please let me know.